As with any occupation – a professional always works to hone his craft. Bloggers are no different. We progress in our writing abilities, find new ways to attract visitors, and improve our designs & online presence. These reasons, among many others, are why bloggers should spend time rejuvenating old blog posts.
Think of the process as plastic surgery for blogs.
Performing the Operation
There are many areas in which a blogger can improve old content. Use this simple list – and revamp your blog posts in each area.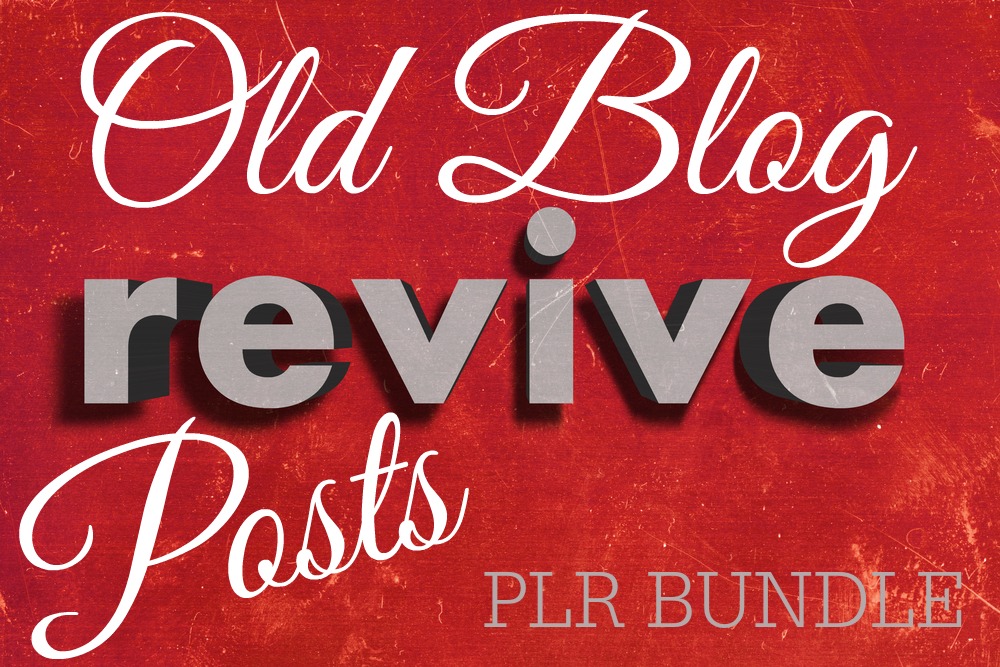 Spelling & Grammar
As your ability to write blog posts increases, your understanding of grammar and spelling will expand. Though bloggers have no excuse NOT to use spell-check, misspelled words can sometimes escape your defenses. Grammar is an entirely different beast. The proper use of commas and dashes in blog writing is an art form – and will change as you progress. Update your post to exemplify your skills in grammar.
Writing Style & Tone
Your writing style and tone may have changed drastically since your old post was published. The overall "feel or tone of a blog is a crucial ingredient to master. Maybe you're funnier now, more professional, or something different altogether. Should this post resemble your new tone? Your writing style may need an upgrade too. Do you catch the readers' attention right from the start? Should the post be long – or short and sweet? Consider these aspects, and tailor to your post's needs.
Design & Layout
Though the design & layout of blog posts should be seamless and uniform (e.g. WordPress), some aspects of your design may become inconsistent amongst posts. Check it.
Thumbnails & Images
Images add zest – and catch a reader's attention. Find one that adds to your post's quality – and incorporate it. Consider updating with graphs, statistics, or other pertinent information.
Search Engine Optimization
Your knowledge regarding SEO will increase significantly as you learn to blog. Check the fluidity of keyword integration, titles, tags, categories, and headings.
Facts & Statistics
Money grows, businesses go bankrupt, and information becomes void and invalid. Check your post for improper facts – and update.
After the Nipping and the Tucking
There are two options after rejuvenating an old blog post. Leave the post in your archive, or promote.
If you're not interested in promoting your updated post, the first option will be beneficial. The post will be revived when readers find it in your archives – and search engines will crawl the updated information.
The second method will give your post a "new life," and allow it to gain a following and renewed popularity. Change the blog's title, promote to front page, and spread ample news regarding the post. The goal here is to receive a positive response from your community, and attract readers. It might even become one of your most popular posts.
You're Finished. Enjoying the Results?
Your old post has been given the face lift of a lifetime – and in return, will help to promote the overall quality of your blog. In my own websites, revamping old blog posts & articles has been an excellent investment. It shows your readers you care about your content – and gives them updated information to chew on.